Motsi Mabuse knows that when people meet her for the first time, they are expecting to meet a showgirl. The former pro dancer and Strictly Come Dancing judge has flown in from her home in Germany this morning but, post-photoshoot, she is wearing a baggy black sweatshirt, leggings and trainers. It's funny, I say, but I don't think I've ever seen you dressed down. "You will never see me dressed up ever, unless I'm on TV," she says. "My sister in South Africa, she'll call me on FaceTime and be like, where's the girl from TV? Who are you? I'm like, forget her! She comes out on Friday. On Sunday…" She mimes stuffing herself into a box. "Cupboard. Far away."
It is mid-afternoon when we meet, and she is emerging from the cupboard. Off-screen, she speaks more softly than she does on TV. She says that she is "really, really, really particular" about the words she uses, and that on the other side of the showgirl personality is "a very deep thinker". She is about to head off to the Strictly studios, where she will meet this year's batch of contestants for the first time. She is looking forward to meeting Angela Rippon, who used to present Come Dancing, the late-80s proto-Strictly that Mabuse would watch on TV in South Africa when she was a little girl. "She's a legend in the dance world," she explains.
This will be her fifth year as a judge and, I suspect that if you were a contestant, Mabuse, 42, is the one that you'd want to get good feedback from. She's kind, but firm; if her feedback is critical, it's encouraging, too. She can be emotional. She always seems honest. When she was announced as the new judge, in 2019, some viewers grumbled about whether she was well known enough in the UK. There can't be many who would still question the decision of the producers, who saw her as a judge on Let's Dance, the German version of the show, and asked her to screen-test for the seat left empty by the great Darcey Bussell.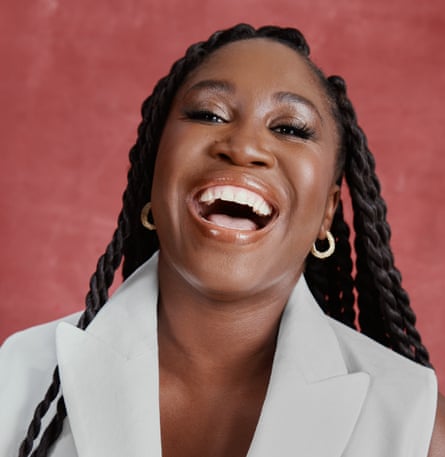 Now that she has four series under her belt, does she feel more settled? "I will always be nervous. I will always be questioning myself. Because it's entertainment, right? It's always got to have that fresh energy. I always ask myself, is this the last time? You never know on television. They can call you tomorrow and say, 'Bye!'" She tells me this quite cheerfully. Does she worry it will all go away? "Well, not any more," she says. "Not any more, in the deepness of it. I think life is all about moving on. You can't keep anything for ever, so I'm prepared for a time when it's not there."
When she started on Strictly, her youngest sister Oti (she has another sister, Phemelo, who also dances) was there, too, as a professional dancer, but Oti left in 2022. "I miss her on the show," Mabuse says. "But I've got Johannes, we've also got that connection, the understanding of what we have been through to get there." Johannes Radebe, the popular pro dancer, is also from South Africa. "It's that nod to each other: you're good, you did well, I see you." Also, not having to judge her own sister makes the family politics a little easier. "Especially when she was in the dance-off, and my mom was texting me: 'You judges! She's my daughter!' I'm like, 'I'm also your daughter!'"
Last year, Mabuse published her memoir, Finding My Own Rhythm, in which she writes about growing up in apartheid South Africa, as well as her journey to becoming a dance champion in Germany and Europe. Her determination and competitive spirit are striking, as they must be for any professional athlete. Is she still competitive now? (She retired in 2014.) "Yes. I was. I am. It depends on the situation. I'm not that dancer any more, but I still have that animal instinct, if it gets triggered."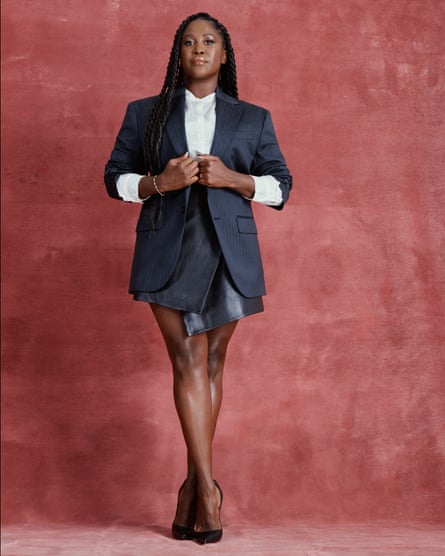 Competitiveness comes from feeling the need to prove yourself, she explains, and she no longer has that same desire. "I feel more accepting of myself. I've had so much more than I expected. Everything that comes in is like, the cherry on the icing. Did I say that correctly? The cherry on the cake!" She laughs. "You see? I still don't get it!" She speaks five languages. "On the cake!"
If this is all beyond her expectations, then what were her expectations, starting out? "My expectations were to win a dance competition. All I wanted to do was to prove myself, because when I left South Africa, I had been dumped." When she was a teenager, her old dance partner left her to dance with someone else. It had a lasting effect and, in many ways, defined her future. "That ignited a torch. I said, when I leave, you're going to remember me. That's always been the mission. Nothing was good enough, until he wrote to me, saying, 'Oh wow, congratulations!'"
The message came four years ago, when it was announced that she was the new judge on Strictly. "I'd done so much in Germany, and nothing. And then when Strictly started, I got an SMS. And I was like, 'Oooooh!'" How did it feel, after waiting so long? "At first, I was like, OK, I'm healed," she laughs. She replied, to tell him that being dumped by him had "moved me in life. I just had to let him know. There's no bad blood. It's just, you carry things for so long, right?"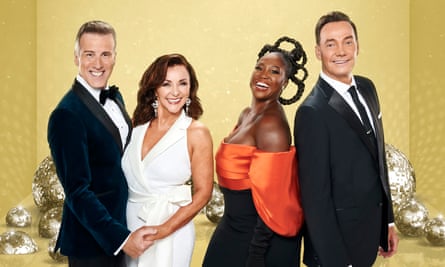 At 18, she moved to Germany, to train and dance with a man who would become her first husband. Did that feel very young, to be leaving home? "Now it feels young, when I have my own child." She has a five-year-old daughter with her second husband, Evgenij Voznyuk, who became her dance partner for the last two years of her professional career. They married in 2017. Mabuse has never made her daughter's name public, and her husband stays out of the spotlight. "We did one video because she turned five, but as much as I love talking about her, we keep it all so separate." In Germany, she and her husband run a dance school. "I have clients, I have people I meet every day, I take my child to kindergarten." TV and fame make up a third of her life. "The other two-thirds have to be balanced. Obviously, I see people in their celebrity life, and I'm like, 'Oof, that's a little bit too much for me.' But that's how we were raised."
She has been on TV in Germany since 2007, first as a dancer on Let's Dance, then as a judge. But joining Strictly put her in the spotlight on a different scale. How does she find it? "Well, I am a showgirl, right?" she says. "When it's a show, when I'm having fun, when the dresses are on, there's this part of my personality that shines through. That's the part that has always brought me forward." But it is only part of her. "I can't be the showgirl, 24/7. When people meet me, they think they meet the showgirl, and I'm not." She shrugs. "She's on TV."
When she is on TV, she takes the judging very seriously. "When the lights go off, when I go home, I need to be able to feel good about myself. So I always try to be particular about the way I say things. Maybe some people want you to be harsh, but it's not my personality. I couldn't live with myself, I couldn't go to bed." In all her time on Strictly, has she ever given feedback that she thought was harsh, in hindsight? She thinks about it, then firmly shakes her head, no.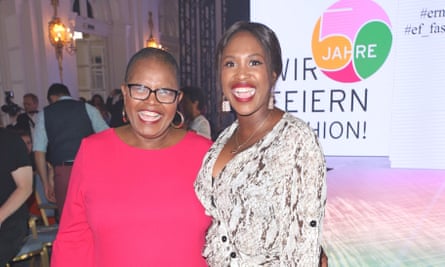 Why does she think Strictly has remained so beloved, and so popular? She suggests that most talent shows are trying to sell you something, whereas Strictly isn't. "If you see people singing on television, there's always something after. You have to buy a CD or do something. With Strictly, there's really none of that. You win, end of story. It begins, it ends." She says that music and dancing move people in such a particular way that everyone feels entitled to an opinion. "Which is legitimate, because it's their experience of what they are seeing." It's a show that brings people together, still. "We know that the youth are looking at something else, and TV has changed, and all of that. But that's the one show you can trust to get everybody to sit down, have an opinion, eat, have fun and enjoy." Finally, she says, it transcends language. Her husband's parents are Ukrainian, and moved to Germany to be with them after the war began. They currently live a few hundred meters away. "They don't understand anything, but the gestures, the dances… It crosses over that. So it's very special in what it gives back to people."
Over the past 20 years, Strictly has led to a renewed interest in the ballroom scene. Mabuse is glad that through the show's popularity, dancers have gained a little more respect for what they do. "And now also, because of social media, everyone is dancing. Even young boys see breakdancers doing cool stuff and they're not like, 'Ugh, dancing,' as it was in the past." TikTok has played a part, too. "It has helped with the younger generation. They're dancing differently, but they're moving. As dance teachers, we're like, that's nice. That's a TikTok dance, but still, go to the dance school!"
At her own dance school, Mabuse takes kids from the age of eight until they're ready to go out into the world. In her memoir, she writes about her own training as a child. It sounds brutal, at times; she is yelled at and berated, and recalls a teacher slapping her face. Did her own experiences make her think: 'That's not the way we're going to do it'? "Completely! My husband and I are very aware of mental health, and building a community, and building trust with the parents." Recently, her students were invited to China, but she insisted on every child having at least one parent with them. "I do feel we need to protect the kids." You need good teachers watching the parents, she says, and good parents watching the teachers. A therapist comes into training sessions. "Because how many athletes do we have, at the end of their careers, that break down? I always say, I want successful, healthy dancers. Is it possible? We don't know."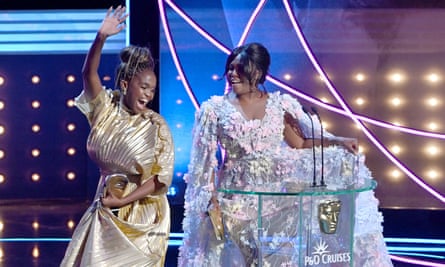 I ask her what mental health is like among professional dancers. "I think," she says, carefully, "it's not good. It's unfortunate to say, but it's not a healthy place. I wouldn't leave my child there, alone. I would not." Can it improve? "Well, if people try new ways, it might. But there's still so much to do. If your child is going to dance, if you put them into dancing school, you'd better be by their side, as a parent. That's the only way I feel it should be done." There is great mental pressure in the dance world, she says. "It breaks people. It breaks souls. So be with them, on the side."
Her daughter is the child of two dancers. What if she tells them she wants to do it, too? "My husband and I, we're like, 'Nooo! Noooo!'" she says. "But if she does it? In a group, where they have fun." Still, she doesn't sound thrilled by the idea.
"I just want her to find something she loves. And then we will be involved. And if it's dancing, then it's dancing. She now wants to do gymnastics. And I'm like, eh…" she shrugs. "I don't think it's bad for a child at a young age. It makes the body stronger. But I just hope she's not going to be…" Competitive? She smiles. "Yes."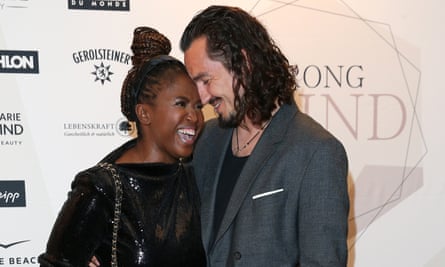 As Strictly prepares to start its 21st series, it remains one of the biggest shows on British television. It is an institution that has lasted where other TV competitions have flamed out. Can it go on for ever? "I think it has the potential to go on. You know, people are just tearing anything down, and it's a shame. Some things have to be pulled down. Some things have to be dissected and looked at. But where we have joy, and I feel Strictly is joy for everyone, I don't think we should pull that down."
I like the idea of the show as joy for everyone. She nods. "It's a joy that we can all enjoy in this cynical, crazy… I don't even know how to explain our world today. We can have that one moment where hopefully, everybody feels included, and everybody feels seen. It's that one space where maybe we can all be one, just for the two hours." Mabuse has always said that for her, dancing is freedom. "I think dancing is freedom," she says, then laughs. "If more people danced, it would be cheaper than therapy!"
Hair by Alisha Dobson using Shea moisture; makeup by Marcos Gurgel using Charlotte Tilbury and Eylure; fashion assistant Sam Deaman; photographer's assistant Kailas Gurung
Strictly Come Dancing continues next Saturday on BBC One and BBC iPlayer